EXCLUSIVE OFFER ONLY TO MLB BALLPLAYERS
GET AN ORIGINAL HAND PAINTED,

CUSTOMIZED PICTURE OF YOU,
YOUR TEAMMATES and YOUR

FAMILY/FANS
by Legendary and Highly Sought After Baseball Artist

Ron Lewis
*
AND We'll Make A Donation To

YOUR CHARITY

in

YOUR NAME
*Watch the video below to see just a few of Ron's iconic and priceless baseball paintings
See The Steps Below or Watch the Video Presentation By The Baseball Twins
Here's one we did for Jeter and his boys!!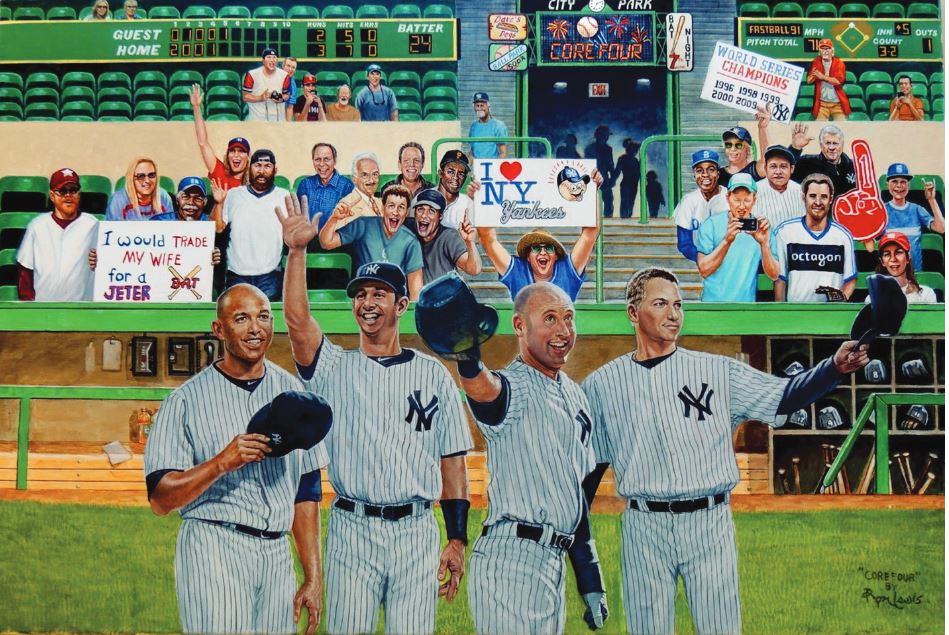 Actual Painting Size – 24″ x 36"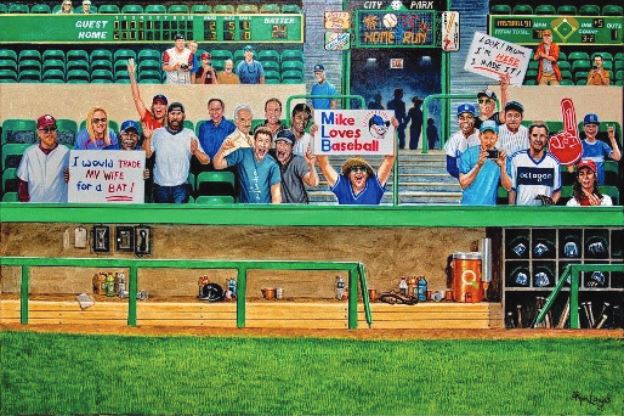 STEP 1
The Artist Will Start With This
Ballpark Scene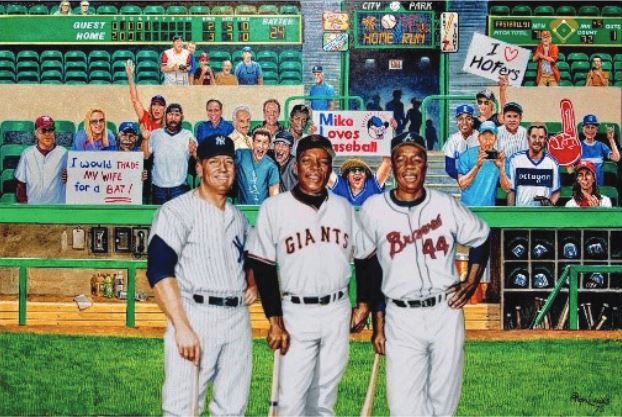 STEP 2
Then He'll Paint You In Alone Or




With Your Teammates




(Sample: Check Out the Customized Oil




Painting of Mantle, Mays and Aaron)
STEP 3



He'll Change The Signs, Scoreboard AND




Paint Your Friends/Family In The Crowd




(Sample: Check out the Yankees Core 4 of Rivera, Posada,

Jeter and Pettitte, with George Steinbrenner In The Crowd)
ALSO INCLUDED:

Extra Pieces To Give To Your Friends, Family Or To Donate To Your Favorite Charity
(Player Will Receive Letter Of Donation From Charity Organization For Tax Purposes)
---
Packages Starting at $15,000
FOR MORE INFORMATION, CONTACT US
To go over your options and ensure your custom piece is perfect, we will schedule a brief personal consultation with the artist's agent.

Enter the contact information for yourself, your agent or representative and the artist's agent will make contact within 24 hours. If you want an immediate response, feel free to call or text 847-924-6140 or email Greg@GAHarrisLaw.com.
Call or Text Artist's Agent at:

847-924-6140

or email at Greg@GAHarrisLaw.com