Jewish Community Center of Northern Virginia

Raffle For Jewish Baseball Artwork
Jewish Community Center of Northern Virginia In partnership with JewishBaseballPlayer.com
Share on Facebook
Share on Twitter
Contact us at 312-374-3394 or info@jewishbaseballplayer.com if you have trouble buying tickets.
Can't wait to buy it or didn't win?
Buy It Now
Interested in the Book & DVD for $35?
Buy It Now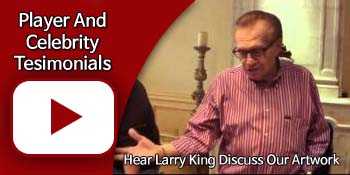 Did you know?
You can use up to THE FULL AMOUNT OF YOUR RAFFLE TICKETS PURCHASED as a discount towards any purchase of artwork. (up to $500 Maximum)
| | |
| --- | --- |
| Artwork List Price | Maximum Discount |
| $495 (20" x 30") | $50 |
| $600 (24" x 36") | $100 |
| $1,250 Personalized Piece | $200 |
| $6,500 and Up Original Piece | $500 |
About JewishBaseballPlayer.com
Jewish Baseball Player.com was developed with two main goals in mind. First, we wanted to put together a product that would combine baseball and Judaism and appeal mainly to the Jewish population, but also to baseball fans as a whole.
We believe that the timing is perfect in that at no other time in baseball history could a group of stars from the past and present be put together at once. The group ranges from 1953 MVP Al Rosen, the most dominant pitcher of the 1960's in Sandy Koufax, 1970's and 1980's superstars including Cy Young winner Steve Stone and World Series MVP Steve Yeager, 1990's 30-30 club and 49 home run hitter, Shawn Green, to the active superstars of today in Ryan Braun, and Ian Kinsler.
The project will also educate people, especially the Jewish population, as to the role of the Jewish athlete in major league baseball.