Jewish Baseball Fantasy Weekend
Register by February 15 and receive a welcome telephone call from one of the ballplayers.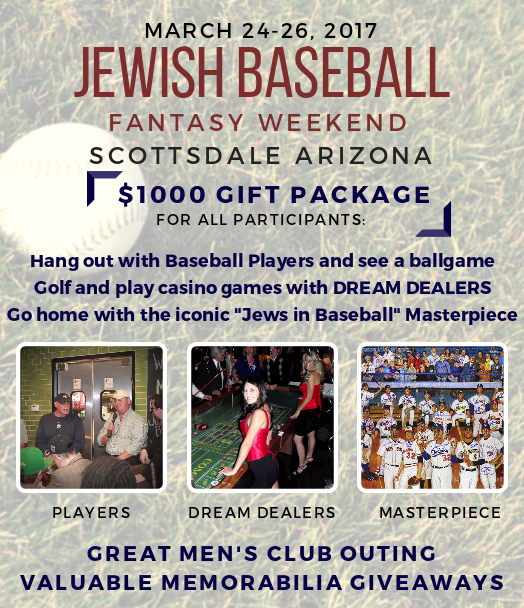 For Tickets or Info:
Info@JewishBaseballPlayer.com or 312-374-3394
Price: $995/person
Accepting Registrations Until 50 Maximum Total Attendees
Mar 24 – Mar 26, Scottsdale, Arizona
Close Up and Personal Setting

Invited To Appear:
Steve Stone – 1980 Cy Young Winner
Ron Blomberg – Former New York Yankee and First DH Ever
Art Shamsky – 1969 Miracle Mets World Series Champion
Richie Scheinblum – 1972 All Star
Adam "1 At Bat" Greenberg
Ross Baumgarten – Former Chicago White Sox Pitcher
Norm Sherry – Catcher to Sandy Koufax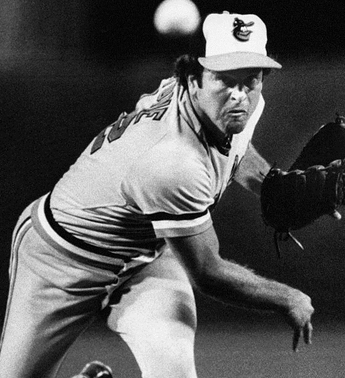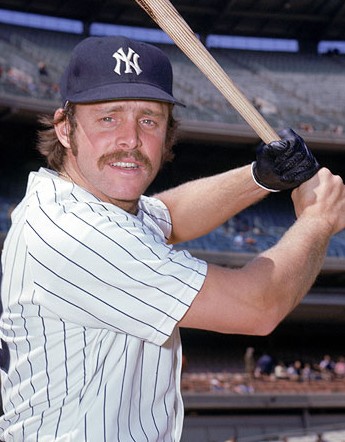 Steve Stone, Ron Blomberg
---
Event Schedule:
Friday, March 24

Opening Ceremony/Cocktail Party with Ballplayers

Silent Auction
Saturday, March 25

Attend A Spring Training Game
Entry Into Aces and Bases Poker Tournament With Dinner And Dream Dealers

Sunday, March 26

Breakfast and Presentation on Making of the Jewish Baseball Artwork
---
Also Included:
Receive Your Goody Bag Valued at over $1,000, including the $600 Jews in Baseball Masterpiece, not only for you, but also for your congregation or Jewish Organization!!