Mike Epstein Commemorative Edition
Mike's career spanned from 1966 – 1974. He was an integral part of the 1972 World Series Champion Oakland A's. Mike was one of only 23 major league players in history to hit home runs in 4 consecutive at bats.
This piece of Jewish baseball history depicts 36 current & former Jewish baseball players, executives and celebrities. Each piece is individually numbered 1-50, certified authentic by MLB and originally hand autographed by the 26 players, including Hall of Famer, Sandy Koufax, MVPs Al Rosen and Ryan Braun, and current star Ian Kinsler.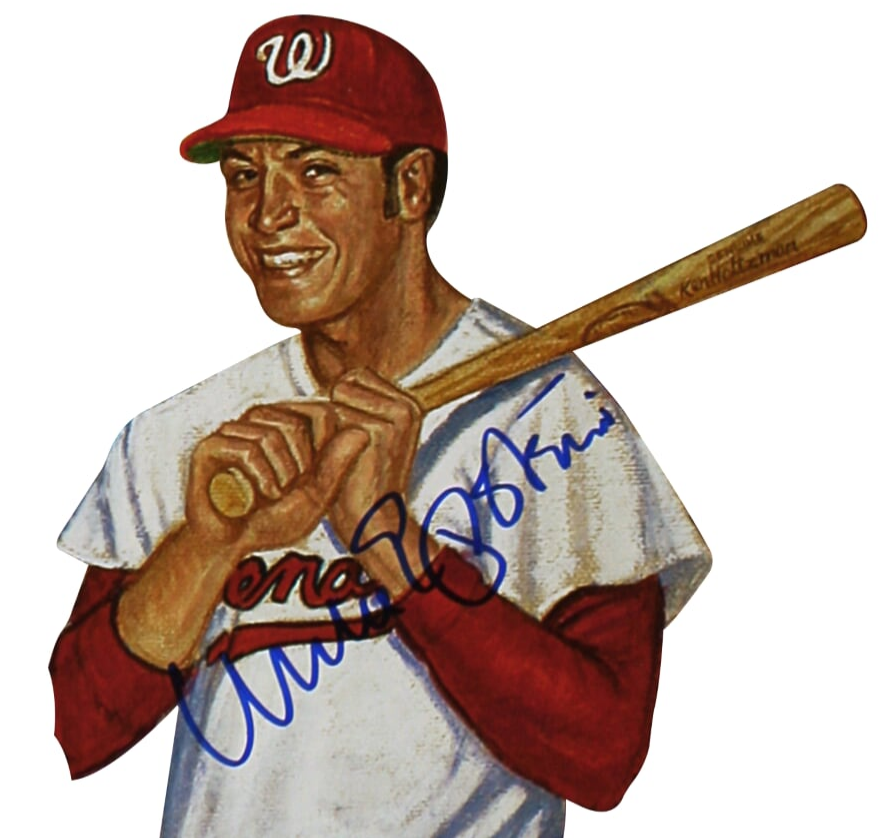 Commemorative Nameplate and Photograph

All Purchases Support The Fergie Jenkins Foundation.