JewishBaseballPlayer.com Would Like To Donate 2 Items To You
1) Up to 3 Packages For Your Event Auction or Raffle ($150 Value Each)
One autographed 8″ x 10″ reprint of the Jewish Baseball Player Artwork, signed by one of our Jewish ballplayers pictured
Lifetime Membership in our "MVP Club" entitling member to:

Opportunity for personal phone call with player
Large member only discounts on artwork
2) For Your Building ($600 Value) Click Here To Get Your Free Artwork
One full size custom framed giclee reprint of our Jewish Baseball artwork to hang for free in your location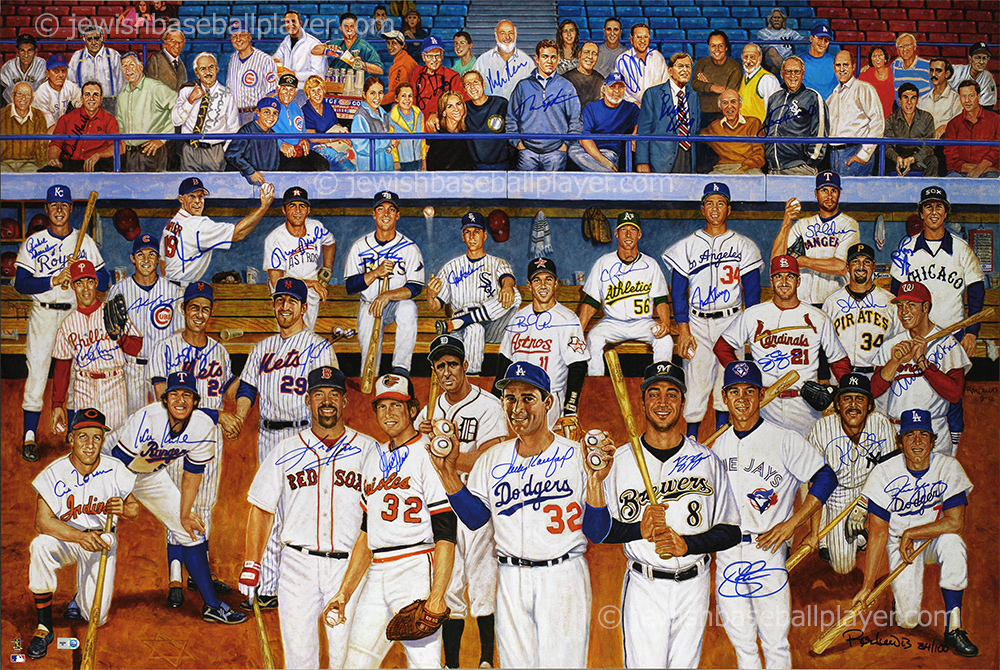 We have already donated over $350,000 in direct funding and Jewish Baseball Artwork to over 300 Jewish causes and organizations. Many references available.
There is No Catch, No Gimmick or Cost to getting the artwork for free to hang.
For your upcoming event, we will send you:
Auction flyer describing the item
Certificate of Membership in the MVP Club
Picture of the 8″ x 10″ reprint signed by a player
Sign-Up sheet: limited to 3 buyers
To receive your event donation and/or piece of artwork to hang for free in your location click here. For info on our other fundraising opportunities, please give us a call at (312) 374-3394 or contact us at info@JewishBaseballPlayer.com.
Event coming up quickly? Print out all the PDF Documents found at the bottom of this page to display at your event.
For club details, go to http://www.JewishBaseballPlayer.com/MVP
Good luck with your event!!
---