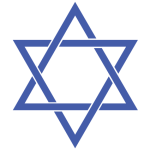 Jewish Baseball Player.com was developed with two main goals in mind.  First, we wanted to develop a product that combines baseball and Judaism appeal. We know that the timing is perfect in that at no other time in baseball history could a group of Jewish stars from the past and present such as this be put together at once.  The group ranges from 1953 MVP, Al Rosen, the most dominant pitcher of the 1960's in Sandy Koufax, 1970's and 1980's superstars including Cy Young winner Steve Stone and World Series MVP Steve Yeager, 1990's 30-30 club and 49 home run hitter, Shawn Green, to the active superstars of today in Ryan Braun, and Ian Kinsler.  The project will also educate and inspire people, especially the next generation, as to the role of the Jewish athlete in major league baseball.
Second, we wanted to make a positive impact on the world in which we live. This project will support multiple worthwhile charities providing over $500,000 in additional funding. While we know this amount cannot fix all our problems, we believe in the civic responsibilities of every business.
Greg Harris- President and Founder
This project was originated by Greg Harris of Buffalo Grove, Illinois. Greg's first job growing up was working as a peanut vendor at old Comiskey Park and Wrigley Field. He used that job to fulfill his love for baseball, and to keep busy until he went to law school. Greg graduated from IIT Chicago-Kent College of Law in 1990, with high honors in the top 10% of his class. He is a practicing lawyer in Chicago who has had his own firm since 1995.
Greg grew up with a love for baseball, as well as a passion to be involved in charitable work. For years while growing up, Greg's father Paul headed the Leukemia Research Foundation. Greg participated in planning and running all those events even at a young age.
In 2007, Greg wanted to start a foundation of his own, that could give to multiple deserving charities. Thus, in conjunction with Doug Davis, a MLB pitcher for the last 10 years, they started the Doug Davis Foundation, which Greg runs in his spare time. Greg has run the foundation entirely on a volunteer basis. The foundation has donated hundreds of thousands of dollars to causes to date, including St. Joseph Hospital in Arizona, The Miracle League of Arizona, The Steele Children's Research Center at the University of Arizona, The Ryan & Jenny Dempster Foundation, The Fergie Jenkins Foundation and The Purple Society (which helps connect families of children with cancer).
Greg has been married 23 years to his wife Julie, with whom he has 3 children, Jamie, Sam and Charli.
Contact Greg: Greg@JewishBaseballPlayer.com or 847.924.6140
Favorite Team: Chicago Cubs
Favorite Player: Love Them All, But Kinsler Is My Favorite Active Player