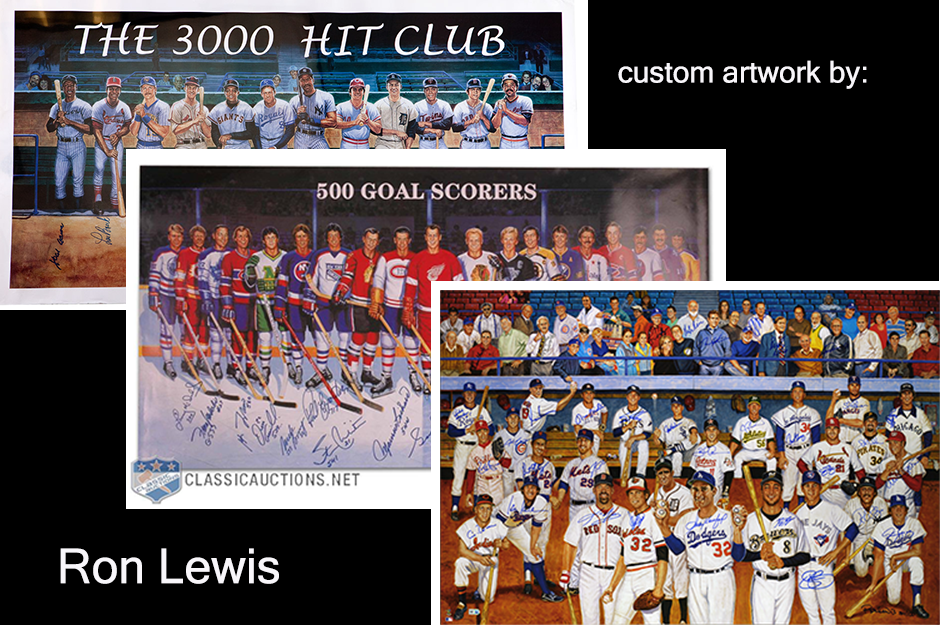 Artist Ron Lewis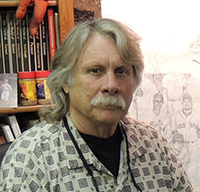 It was during the late 1960s that a gifted, young athlete broke uncharted ground on the fields and courts of Highland High School in Pocatello, Idaho. By his senior year, having been the first Highland athlete to letter in football, baseball, basketball and track, he garnered a football scholarship to Idaho State University. At Idaho State, the agile outside linebacker ran into more than his team's opponents — he ran into a little fate in the form of a knee injury, and subsequent surgery that put an end to his dreams of a career as a professional athlete. It was at that moment, that the artist was born.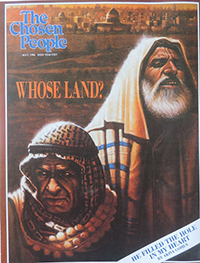 When Lewis turned his focus from athletics to art, he began a journey that would ultimately lead him on the road to become one of the nation's most respected sports artists. In 1983, a chance meeting with a sports trading card publisher by the name of Bill Hongach, led to Ron being commissioned to do a set of lithographs of legendary baseball players. Doing those portraits brought Ron full circle, intertwining his passion for sports with his talent at the easel, and today, almost 30 years later, he is recognized as one of the nation's best known sports artists.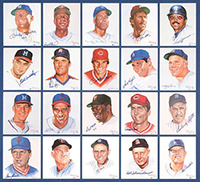 Perhaps best known within the sports collectibles hobby for his spectacular painting, 500 Home Run Club, Ron's work appears on posters, collector plates, in sticker books, on party favors and on the "canvas" of footballs, basketballs, baseballs, home plates and basketball court hardwood. Along with his famous 500 Home Run Club painting, Ron has also created similar tributes to other individual athletes and teams. Among the most sought after of those works is Ryan Express 5000 Strikeouts, The Kings of home runs, base hits, strike outs and stolen bases, The 500 Home Run Club, The 3000 Hit Club, a painting that includes the pitchers who have hurled 3000 Strikeouts and The Class of 99 which honors the four Cooperstown inductees of that year.
When approached for this project, Ron was happy to get involved with what he believes will be one of his most unique projects yet, and certainly the basis for another highly sought after painting.